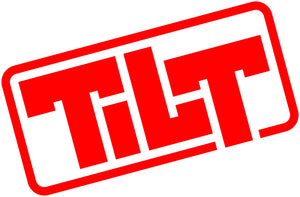 Tilt Scooters Stage 2 wheels
Tilt Scooters continues to be an rider-approved leader when it comes to pro scooter parts.  Their headsets and forks are among the best selling and most durable parts.  They recently released their Scout and Sentry bars, and we sold through them in no time and will be ordering more soon.
But Tilt isn't done yet.  They have just announced their next gen scooter wheels, the Stage 2.  We like what they've done with design, including a nice touch of having the design on both sides.  Nice!
 All the colorways will come in 110mm size, which is still the industry standard, far outselling 100mm and the newer 120mm.  The 110mm size ensures compatibility with all of the modern forks.
 Another super nice touch is that they're all signature wheels by Tilt's own team; Dylan Kasson, Issac Miller, Jona Humbel, Jon Archer, Jordan Jasa and Tom Kvilhaug.  Keepin' it tight with the riders!
Let's recap...Stage 2 wheels by Tilt Scooters.  110mm in size, and six fresh colorways, signature Tilt team riders.  Oh, did we mention Made in the USA?
What wheels will you ride?
---